bio
The Story of .
Born in Philly. Made in Virginia. Est. 1981
Early & Transitional Years
Jason Tyree was born in Philadelphia, PA, to Linda (née Smith), ultrasound technician and gospel singer and the late William Tyree, military veteran, on December 18, 1981. He is the youngest child of Linda and 3rd youngest child of William. At age 8, Jason and his family moved to Richmond, VA.
His love for music carried over into his adolescent years when he began playing the keyboard for his church. Jason attended Henrico High School, where he highlighted his musical abilities by playing both french horn and trombone in multiple bands, as well as developed his artistic skills after being accepted into the prestigious Center for The Arts program. In 1999, he graduated and went on to attend Oral Roberts University in Tulsa, OK.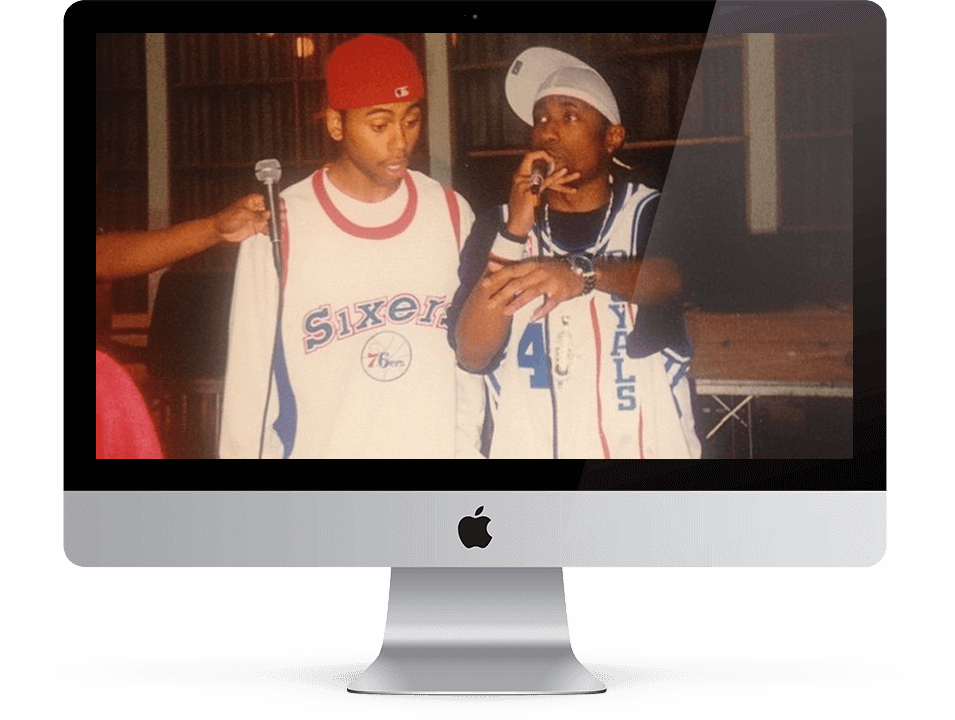 College & Post College Years
As a sophomore at Oral Roberts University, Jason became a member of the Christian rap group, R.E.A.C.T.I.O.N. (RXN). His ability to write music came from writing many parodies, and winning a national award for poetry in the 11th grade. His inspiration to perform came from his mother, who was a professional singer/performing artist. In 2003, he received his Bachelors of Science degree in Graphic Design, and went from being on academic probation to making the Vice President's academic list twice.
In 2004, RXN released their only album "Tha Xperience" before disbanding in 2005. That following year, Jason and Will "Thrill" Coleman (former RXN leader) formed the duo TwoThree and eventually released their only album, "The W.A.Y." 4 years later.
Career & Family Years
Jason began his graphic design career in 2006 and eventually operated in roles such as art director, brand manager and creative director. In his musical career, Jason has shared the stage with the likes of FEDEL, Cash Hollistah, Out of Eden, Grits, KJ-52, Tye Tribbett, Willie Moore Jr. and more.
On May 13, 2006, Jason married LaShona Capron, a studio art major whom he met in college and they have one son, Jeremiah and three daughters, A'Niyah, Réinah, and Lovéah. In 2013, Jason moved his family back to Richmond, VA where he founded Creatiworks, LLC, a brand management company. Jason is also the distant cousin of 2007 Super Bowl Champion David Tyree.
bio